Fraud Prevention

Cornerstone Bank's online banking services are rapidly becoming the preferred product customers use to conduct banking transactions. When you use one of our electronic products, we enter into a partnership to ensure that your experience is safe and convenient.

Cornerstone Bank invests substantially in security technology and training. Lawmakers, regulators and the financial services industry have formed substantial standards for protecting customer's nonpublic personal information.
Online Financial Safety 101
The Customer's Role And Responsibility
Cornerstone Bank's security measures protect your account information, but they can't be effective without your help and cooperation. Understanding the risks and knowing how fraudsters might trick you is an important step in protecting yourself online. When you access your account information via the computer, you also accept responsibility for understanding how your computer system works and how it should be maintained to protect your information.
How will Cornerstone Bank contact you?
Cornerstone Bank will never request personal or account information from you by email or text message. Never feel obligated or pressured to provide your personal information if you are ever solicited. Ignore the email or text message. Contact us immediately if you gave out any personal or account information.
If your information is compromised
If you notice suspicious activity within your account or experience security related events, contact any Cornerstone Bank immediately.
Your Protection under Regulation E
Financial institutions follow specific rules for electronic transactions. Regulation E covers various situations revolving around transactions consumers make electronically. Your protection under Reg E and Cornerstone Bank can be found at any time on the back of your monthly statement or on our website.
Scams and Fraud
Some of the top banking scams involve attempts to access your bank account. Some popular banking scams include:
Overpayment scams
A scam artist sends you a counterfeit check. They tell you to deposit it in your bank account, and wire a portion of the money back to them. Since the check was fake, you'll have to pay your bank the amount of the check, plus you'll lose any money you wired.
Unsolicited check fraud
A scammer sends you a check for no reason. If you cash it, you may be authorizing the purchase of items or signing up for a loan you didn't ask for.
Automatic withdrawals
A company sets up an automatic debit from your bank account, as part of a free trial or to collect lottery winnings.
Phishing
You receive an email message that asks you to verify your bank account or debit card number.
Scammers are clever and always coming up with new ways to try to steal from consumers every day. For a list of the most recent scams, visit the Federal Trade Commission's page with Scam Alerts. You can also sign up to receive scam alerts by email.
10 Things to Avoid Fraud Fraud - An Inside Look | Federal Trade Commission Fraud Fact Booklet
For more information or help to report a scam or fraud, visit one of the following websites:
Below is a video about Business Email Compromise. This a very informative video for our business customers about the dangers of fraudulent emails.
Identity Theft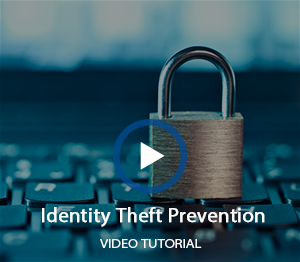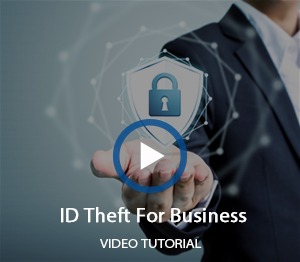 Is someone using your personal information to open accounts, file taxes or make purchases? What can you do to keep your personal information secure? Your best resource is IdentityTheft.gov, the federal government's one-stop resource to help you report and recover from identity theft.
Information Compromised/Data Breach - What Now?
Watch the videos below to learn more.
Looking for more protection?
Our Club Account includes Identity Theft Protection. Click here for more information.
VISA Check Card Security
Your Visa Check Card is protected 24 hours a day, seven days a week by a fraud detection program called EnFact. If the EnFact system identifies a potentially fraudulent debit card transaction, they will reach out to you via the contact information that we have on file. Your participation in responding to the call is critical to prevent potential risk and also to avoid restrictions from being placed on your card.
When EnFact reaches out to you, the automated service will ask a few questions to verify your identity. It will then ask you to verify your recent card activity.
It is extremely important that we have your current contract information on file in case we suspect fraudulent activity being done on your Visa Check Card. To update your contact information, please stop in at a branch or contact us at 800-642-6608.
For Fraud Services (EnFact): (877) 253-8964
To report your card Lost or Stolen: (800) 472-3272